General Requirements for eMC²
For editing documents, Microsoft Office 2010 with Service Pack 2, or greater
IE Settings For eMC²
Please ensure you have the following settings in Internet Explorer to allow proper website operations.
Ensure eMC² site is in your Trusted Sites
1. Inside of IE, if you do not see a menu bar across the top, right mouse click in the top area above the URL Address box. This should display a popup. Ensure that "Menu bar" has a check next to it.

2. Now open the "Tools" menu and choose Internet Options.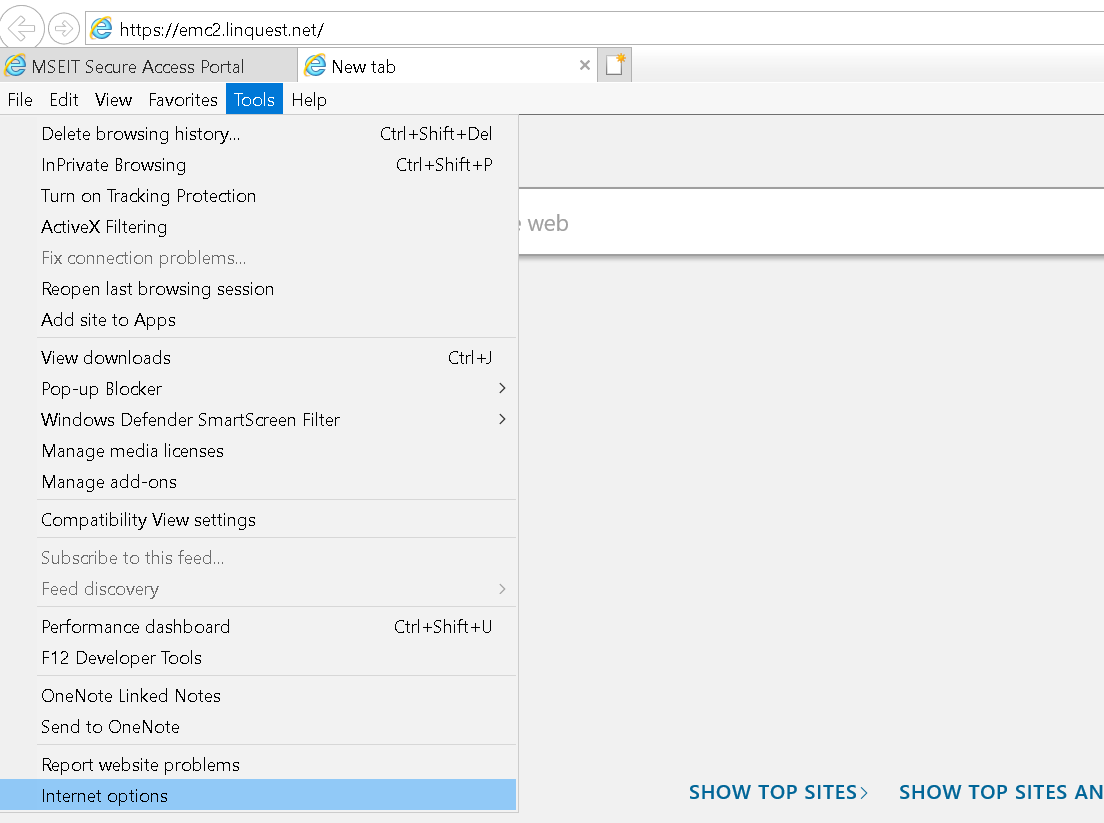 3. Click the "Security" tab. Then click Trusted Sites button. And then click the Sites Button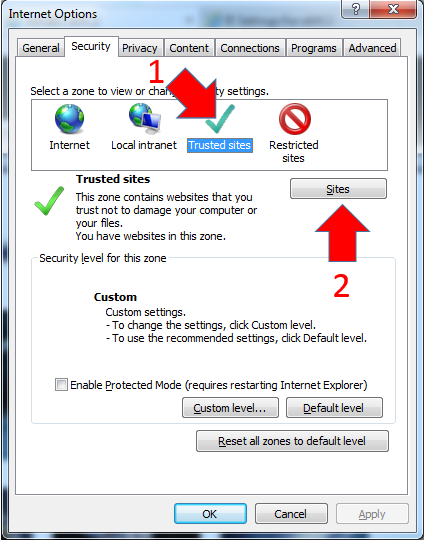 4. Ensure that https://emc2.linquest.net, https://masies.linquest.net, and https://customer.linquest.net are in the Website list. ECA users, best to also have https://eca2048.pki.symantec.com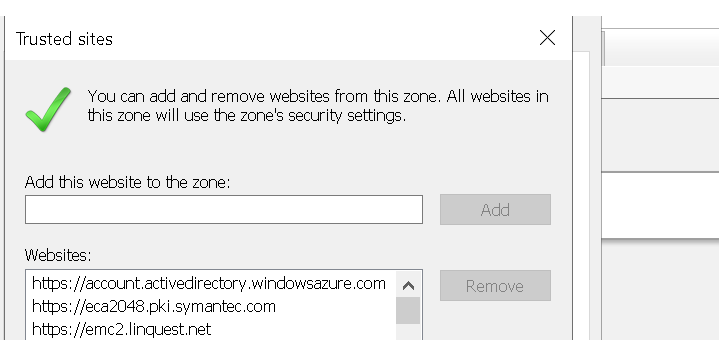 Compatibility View for newer versions of IE(doesn't apply to IE 8)
1. Open the "Tools" menu and choose Compatibility View Settings.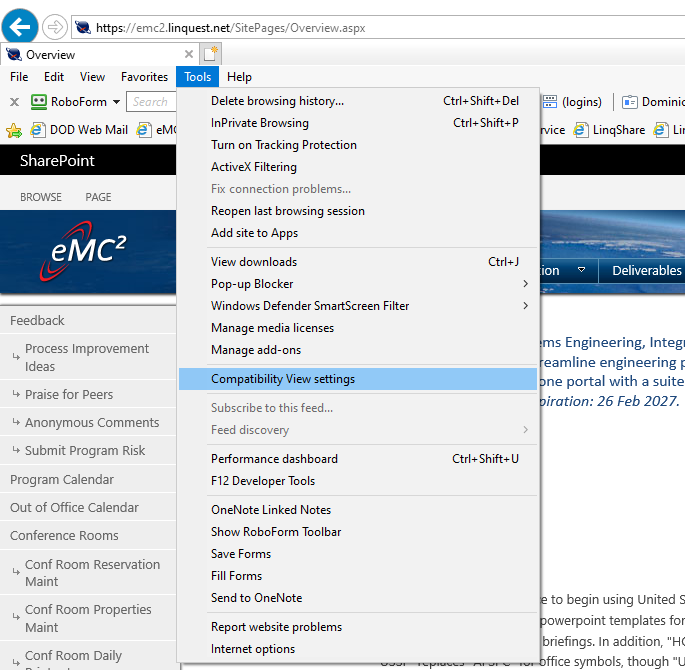 2. Ensure that linquest.net is in the website list. For ECA certificate users only, ensure that symantec.com and verisign.com are also in the list.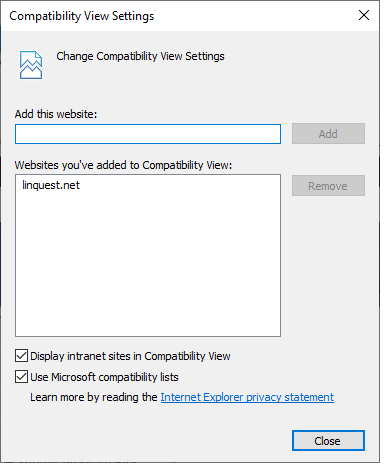 64-bit Internet Explorer has proven to be problematic. Thus we recommended the 32-bit version.
1. Check to see which version of Windows you are running. Click the Start Button and then right mouse click on the Computer icon. Choose Properties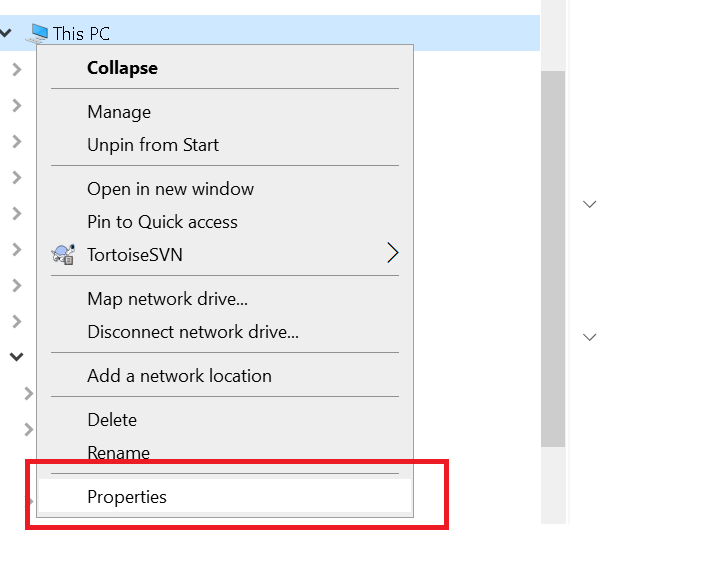 It will display 64-bit Operating System if you are running that version.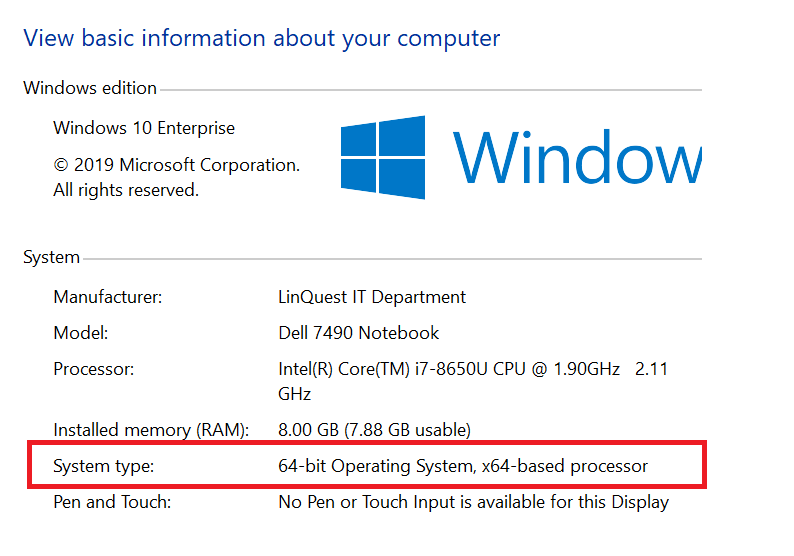 2. If you are running 64-bit, you'll need to make a shortcut to 32-bit Internet Explorer since your default link is for the 64-bit version. Open up Windows Explorer and browse to
C:\Program Files (x86)\Internet Explorer
Find iexplore.exe in the file list and right mouse click on it to bring up options menu. Choose "Create Shortcut"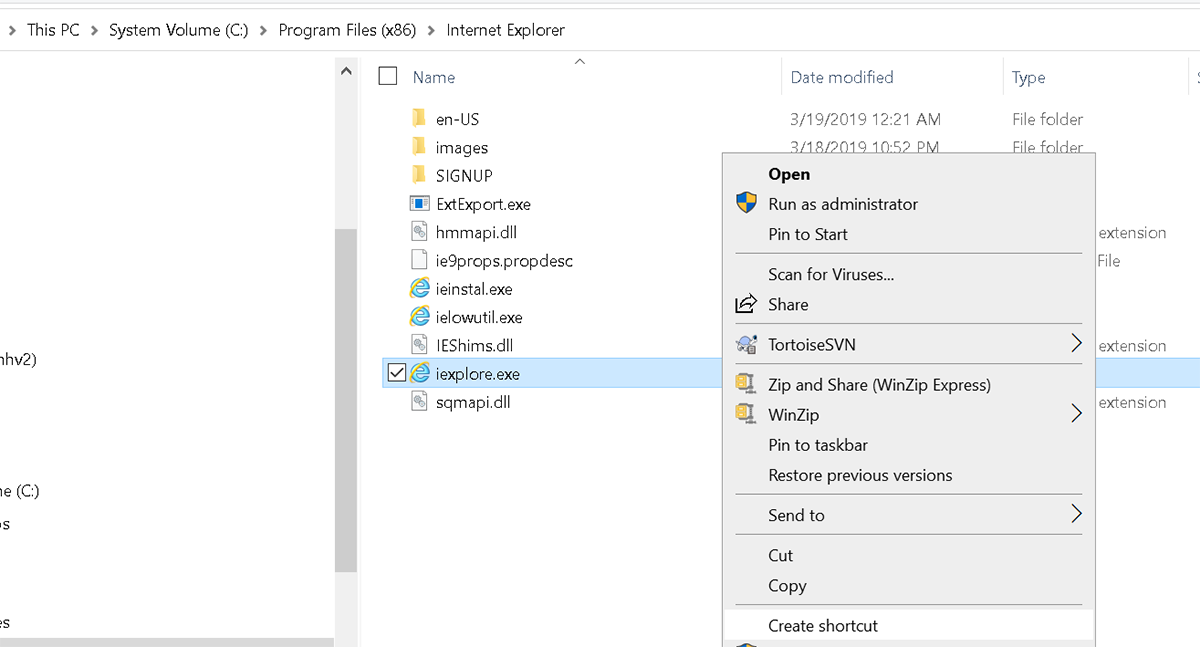 It will probably prompt you to save the shortcut to the Desktop. Click yes. And from now on, please use that shortcut!!! Perhaps rename it to "IE 32-bit"


---